Welcome to Ventures Unlimited, Inc.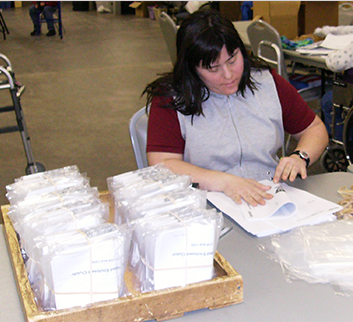 Ventures Unlimited, Inc. supports individuals in the pursuit of their outcomes by offering an array of support options in all areas of personal growth. Ventures provides caring and qualified staff to support persons as they strive to meet their individual vocational goals, daily living skills and transitioning outcomes, health, wellness, and recreational needs, as well as the coordination of a number of therapies.
Ventures' network of services spans over three counties, allowing for greater flexibility and maximum opportunity in meeting support plan outcomes.
Ventures Unlimited understands the importance of recreational activities, hobbies and living skills as part of a full life. To support those needs, Ventures has developed a roster of options available to fulfill intersts and passions.
Ventures Unlimited, Inc. operates programs without regard to race, color, and national origin. Contact Kristin Frane for procedures to file a complaint.